Heating is the biggest source of building-related carbon emissions. Passive solar heating systems can cut down on electricity use.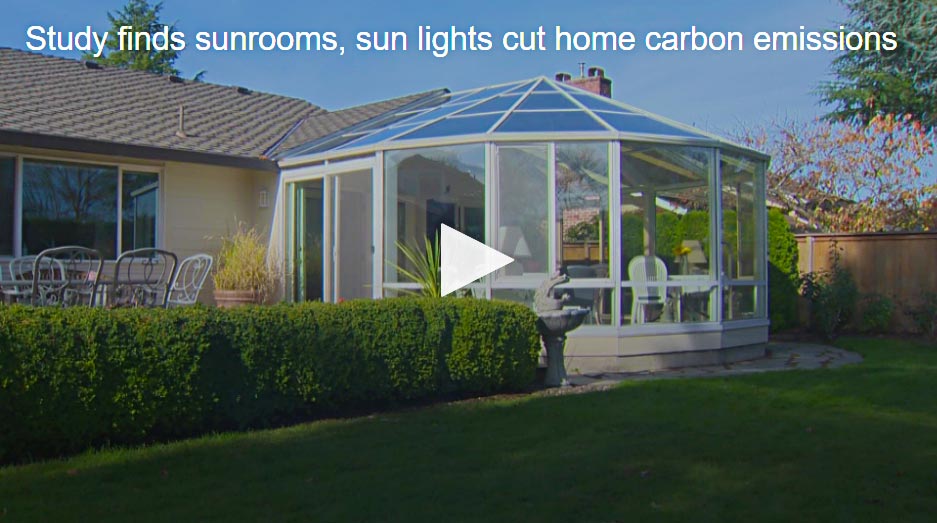 There's more than one reason to embrace natural light in your home. We already know that sunrooms and skylights are beautiful and mood-boosting, but a new study from the University of Oregon found that they also collect enough passive solar power to dramatically cut down on carbon emissions.
Renewable and Sustainable Energy
The study, published in the November 2021 issue of Renewable and Sustainable Energy Reviews, found that home installations of skylights and sunrooms like the ones supplied by Global Solarium could cut energy use for residential heating down by around a third. And the additions are just as friendly to your utility bill as they are to the environment.
Most families spend approximately half of their home's energy budget on climate control. Heating and cooling is the biggest source of building-related carbon emissions, as most home temperature control systems rely on oil or natural gas.
Passive Solar Power
Passive solar power captures energy directly from the sun to heat an indoor space. While architectural practices that maximize passive solar power have been around for centuries, the technology used in today's sunroom materials makes taking full advantage of the sun's radiation easier and more enjoyable than ever.
Alexandra Rempel, the UO building scientist who co-led the study, told campus publication Around the O that passive solar power is an underused tool in modern-day sustainable architecture.
"It became clear there were lots of resources we weren't tapping into," Rempel said.
Sunrooms, Solariums, and Skylights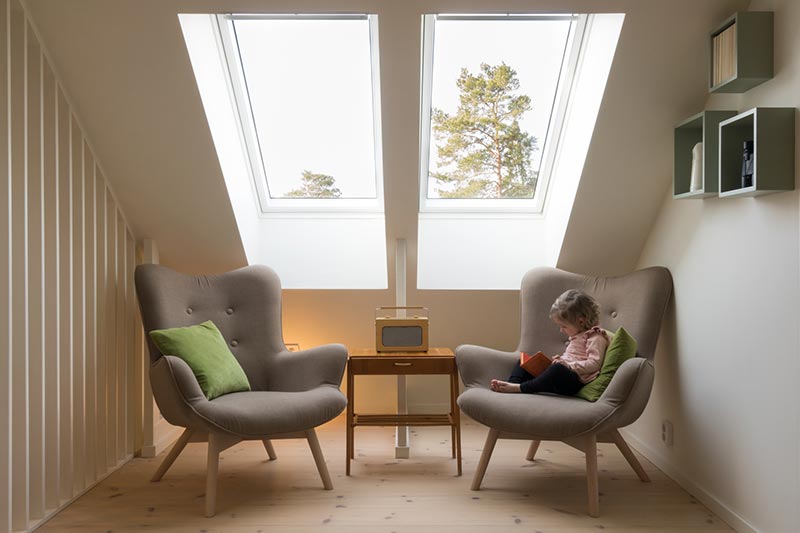 Sunrooms, solarium, and skylights are much more effective at capturing passive solar power than the classic vertical windows found on most homes. To reap the full benefits — especially in cloudier climates like the Pacific Northwest, where sunlight is usually less direct — placement is key. Windows set horizontally or diagonally, like those designed in our prefab solariums, are much more effective at capturing solar heat.
The UO study found that 10 square meters of glass per roof could supply about a third of the heat a typical family needs in a year. According to the researcher's calculations, around seven-megawatt hours of solar energy are available per household annually during seasons when homes need heating. Modern homes capture about 50 percent of that for use. In places with warmer climates, passive solar power could provide virtually all necessary heating.
Unlike energy captured through other means, like solar panels, passive solar power is incredibly efficient because it doesn't need to be converted into electricity. As a comparison, today's solar panels only convert around 15 percent of captured solar power into usable electricity.
"The idea isn't that it would take over traditional heating completely, but it would diminish the amount you need," Rempel told Around the O. "Money is a go-to incentive."
Sunroom Installation
With us, a sunroom install usually ranges between $8,000 and $80,000 including permitting and construction costs. The price depends on a variety of factors but solarium kits usually start on the lower range of the spectrum at around $10,000, without compromising on the high-quality glass and aluminum sunroom parts that define Global Solarium's commitment to its customers.
Our prefab sunroom kits offer two options, both ideally constructed to capitalize on the natural energy of the sun to help heat your home. Our Curved Eave Sunroom design features glass that curves seamlessly from roof to wall, allowing for a smooth transition and eliminating any harsh corners. Our Straight Eave Sunroom design elegantly extends the line of your roof, creating a clean and organic addition that's easily adaptable to many different kinds of homes.
The roofs on both designs are slanted, which according to researchers helps to maximize your solarium's exposure to the sun and in turn, take full advantage of your home's ability to collect passive solar power.
Investing in a Sunroom
A sunroom is an investment. In addition to the energy savings, the installation adds a considerable amount of usable indoor space to your home, boosting its market value and square footage.
For a free estimate and more information about energy savings, call Global Solariums at 360-695-0313 or (800) 810-7666 or email us at info@globalsolariums.com. We work with you to design and build the sunrooms, solarium, and conservatories of your dreams, and additionally offer solarium repair services. For a lower-commitment installation that will still help your home boost its passive solar power retention and shrink its carbon footprint, we also provide skylight quotes and installation.
Wondering if there are options for solariums near me? If you have any questions about adding a sunroom or solarium to your home or if you're looking to become a dealer call the experts at 360-695-0313 or (800) 810-7666  Global Solarium has been providing excellent dealer service in the Portland OR,  Los Angeles CA, – Sacramento CA,– San Jose CA, – San Francisco CA, – Salt Lake City UT, – Seattle WA, and Spokane WA areas.