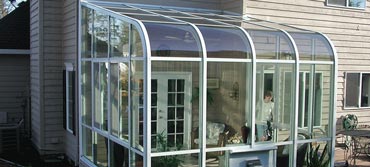 Sunrooms
We provide Curved Eave and Straight Eave Sunrooms with various features and options.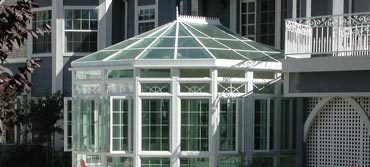 Conservatories
We provide Edwardian, Georgian, and Victorian Conservatories with various features and options.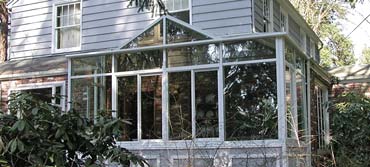 Patio Rooms
We provide Curved Edwardian, Georgian, Victorian with Lean-To Patio Room with various features and options.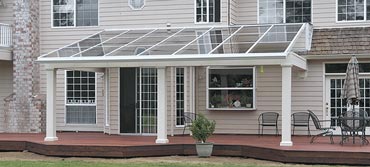 Patio Awnings

Patio awnings are the perfect solution for covering your deck or patio while allowing you to enjoy the stars and the beauty of your surroundings.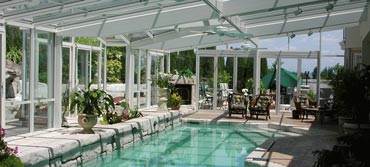 Pool Enclosures
Imagine enjoying the benefits of your swimming pool, in the ultimate comfort, all year round, not just for a few summer months.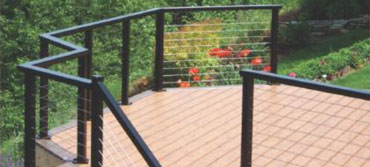 Railing Systems
Engineered to be simple and versatile, our railings are easy to field fabricate and install in practically any deck application.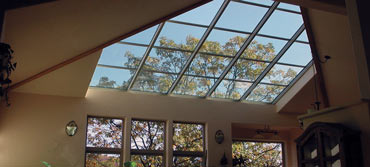 Skylights
Adding a skylight to a home or business will bring enough natural light to brighten any room, no matter the size.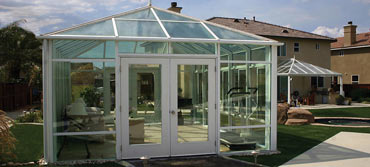 Staging Doors
Perfect for outdoor entertaining or just bringing in a little more fresh air, adding a staging door just adds to the livability of your solarium, sunroom, or conservatory.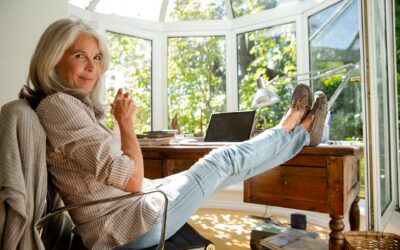 Best Furniture for an Office in a Sunroom When it comes to selecting office furniture for a sunroom, the best option is to choose pieces that provide a balance between comfort and practicality. Look for lightweight furniture made from materials that won't be affected...
read more
Solarium Contractors at Your Service