Sunrooms Los Angeles CA
What better way to enjoy the sunny weather of Los Angeles than from a climate-controlled sunroom addition? Depending on where you're located, you can take in the views of the ocean, the mountain range, the city itself, or just the blue skies all four seasons year round. Global Solarium sunrooms come in four different styles: Edwardian, Georgian, Victorian, and Lean-To. These rooms can be built with a few different materials, including wood, aluminum, or vinyl. Exotic hardwoods can be used to give your patio room a feeling of luxury while aluminum and vinyl are more cost-effective choices.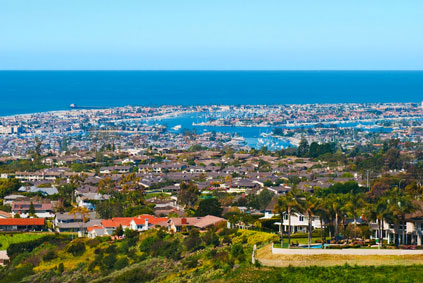 Your choice of grid designs, crestings, and stained or etched glass allows you to personalize the space. And all Global Solarium sunrooms are built for four-season weather so you'll stay cool in the summer months and dry when the occasional winter storm blows through. Here is a closer look at the different types of sunrooms:
Edwardian Sunroom
With a ridge running perpendicular to the house wall, the Edwardian sunroom employs a rectangular or square floor plan. This gives you a little more flexibility when it comes to designing where to add a sunroom.
Georgian Sunroom
Similar to the Edwardian floor plan, the Georgian sunrooms have the flexible rectangular or square plans. The finishing touches (grids, finials, transoms, etc.) allow you to make the space unique to you.
Victorian Sunroom
Looking for a little more flair? The Victorian floor plan incorporates half round or hexagonal shapes and is one of the more difficult sunrooms to build. But, Global Solariums has the experience to make sure this added indoor living area will stand the test of time.
Lean-To Sunroom
On the other end of the spectrum, the Lean-To Patio is the simplest type of enclosure to add to your home. That being said, Lean-To Patios are still built to blend seamlessly into your home and the straight-eave construction will add a sense of space and lightness to your home. Contact Global Solariums for more information today!
"*" indicates required fields
Sunrooms in Los Angeles CA
Burbank | Downey | El Monte | Glendale | Inglewood | Lancaster | Long Beach | Norwalk | Palmdale | Pasadena | Pomona | Santa Clarita | Torrance | West Covina