Your Dream Sunroom Addition Begins Here. Get a Free Estimate!
We provide Edwardian, Georgian, and Victorian Conservatories with various features and options.
Edwardian Conservatories
As opposed to Victorian conservatories, Edwardian conservatories have a more modern look, with square or rectangular floor plans. Global Solarium Edwardian conservatories are characterized by a high level of individual craftsmanship that cannot be duplicated by mass production. Adding proper ventilation to any conservatory is essential, our designers can incorporate a large selection of venting windows, sliding and French doors as well as roof vents and super-efficient, thermostatically-controlled fans to complement the structure and your lifestyle.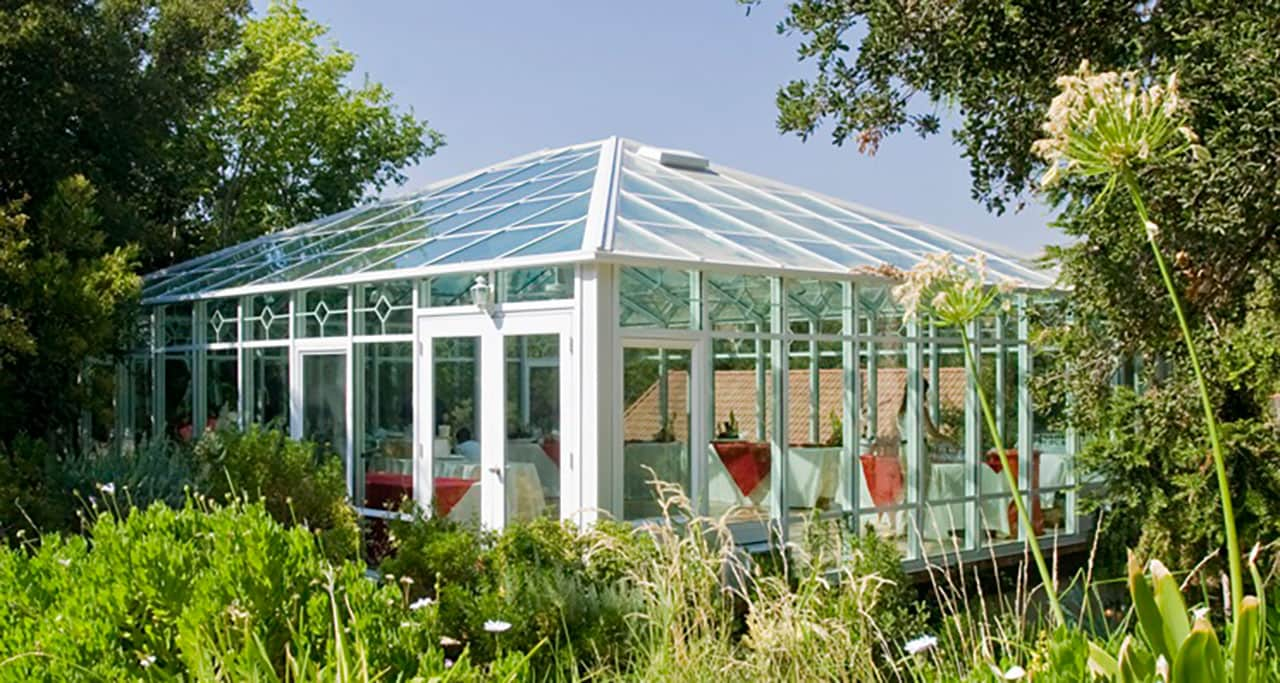 Georgian Conservatories
Georgian conservatories are also known as cathedral style solariums; this unique design dates back to the eighteenth century. This architectural style is characterized by straight lines, large windows and variable roof pitches. Georgian conservatories were originally used as orangeries to protect and shelter tropical plants. Modern technology allows us to design and build conservatories that are highly energy efficient. Conservatories manufactured by Global Solarium attribute this efficiency to various factors including the use of insulated and high performance Low-E glass, thermally broken frames, and shading systems.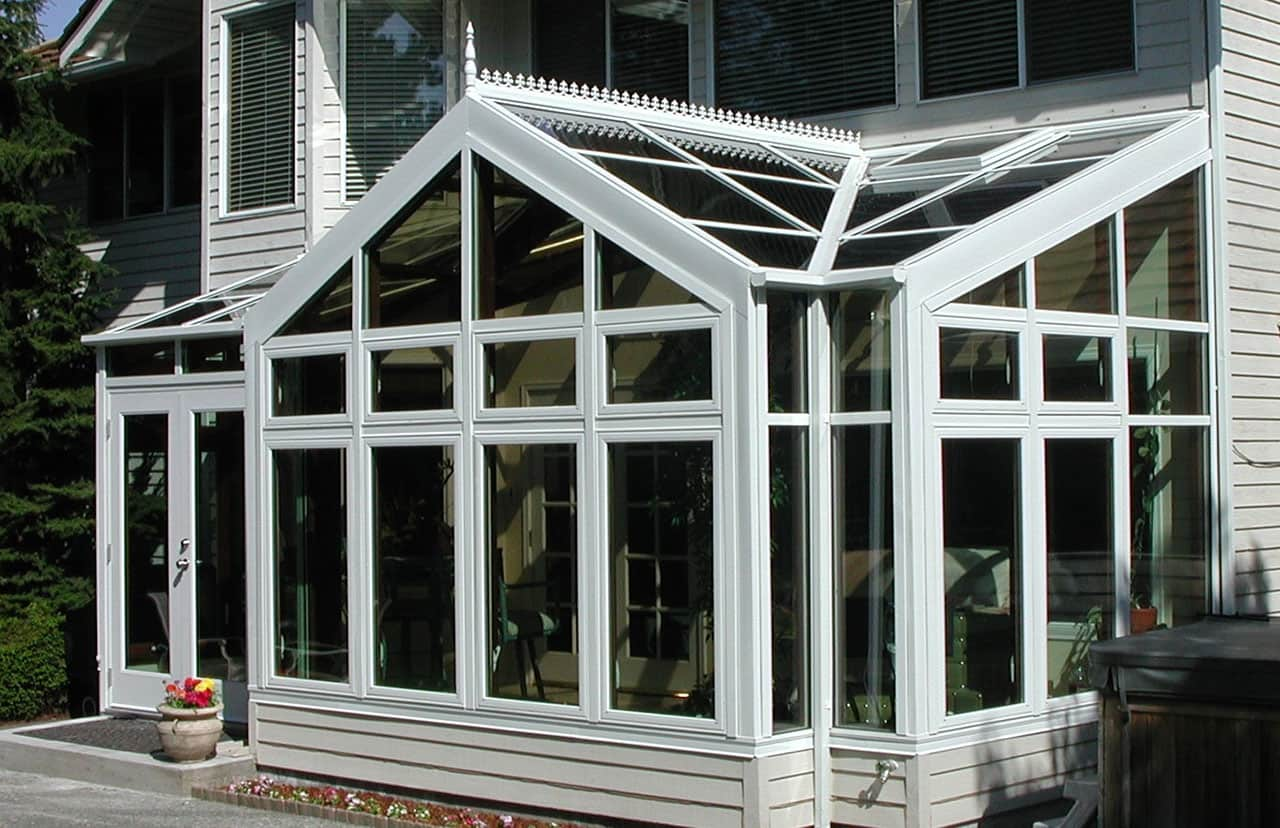 Victorian Conservatories
Inspired by British designers, bringing old world charm and elegance, Victorian conservatories are the most distinctive glass structures designed and build by Global Solarium. Incorporating architectural options to your Victorian conservatories such as finials, cresting, designer window grids, stained or etched glass transoms, and copulas, gives the modern conservatory an enchanted feeling. Global Solarium's highly skilled production team has created state of the art vinyl, aluminum and hand-crafted wood conservatories by fusing old world craftsmanship with modern design and technology.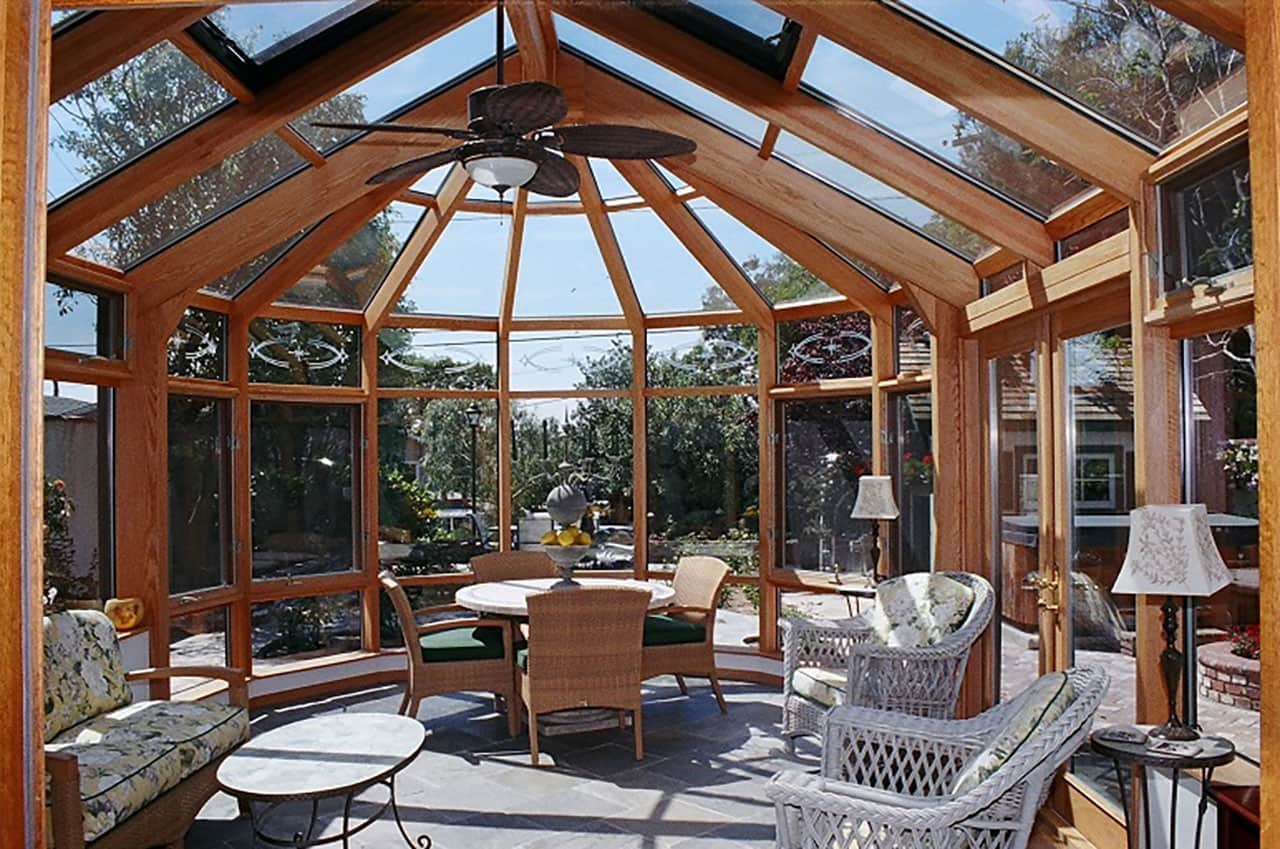 Conservatory Features
Thermally broken frame
Quadruple built-in weepage system
Integrated shade track system
Extruded aluminum gutters
High performance dual pane glass
Conservatory Door Options
Sliding doors with screens
French doors (full view)
Single swing (full view)
Commercial doors
Wood core
Conservatory Window Options
Sliding windows
Single hung windows
Awning
Casements
Vinyl, Aluminum or wood clad
Conservatory Colors
White
Almond
Bronze
Clear Anodized
Custom colors available
Conservatory Frame Options
Vinyl interior
Aluminum interior
Wood interior
Conservatory Accessory Options
Manual roof vents
Electric roof vents
Exhaust vents
Optional Conservatory Features
Cresting
Finials
Window Grids
Stained and etched glass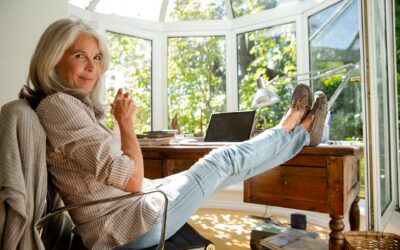 Best Furniture for an Office in a Sunroom When it comes to selecting office furniture for a sunroom, the best option is to choose pieces that provide a balance between comfort and practicality. Look for lightweight furniture made from materials that won't be affected...
read more
Solarium Contractors at Your Service